Hi all,
So I've had issues with my hard drive for a while, however only really got around to looking into it. I'm looking to recover images and videos vitally held on this hard drive, and unfortunately no backup of every single item exists. I'm prepared to take it to a professional recovery team if needs be, but thought I'd give it one last shot through this forum to see if there's any ideas and any possible way it can be fixed simply by my own means to avert spending a load of money on what could be a simple fix.
Visually the HD has a blinking white light. I'm not experiencing any clicking sound as described on other fault topics. The HD does not appear for selection in the windows file explorer menu, but if I go into Devices and Printers it does appear as My Passport Ultra .
Upon going into the properties of the device I've managed to obtain the information shown in the images provided. The main points to note are:
Device Status: This device cannot start. (Code 10)
Error 411 & 441 in Event Viewer
Device Deleted in Properties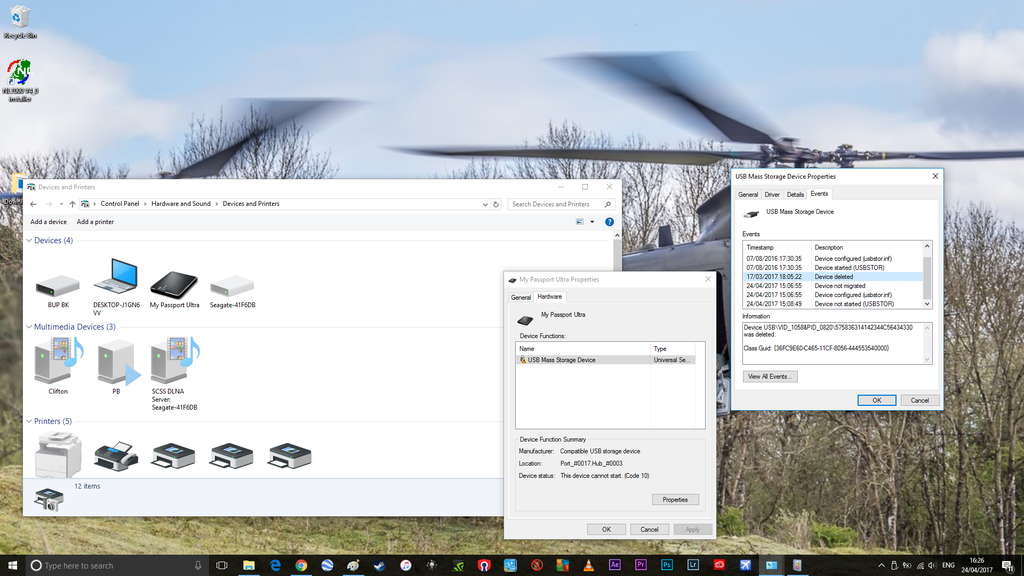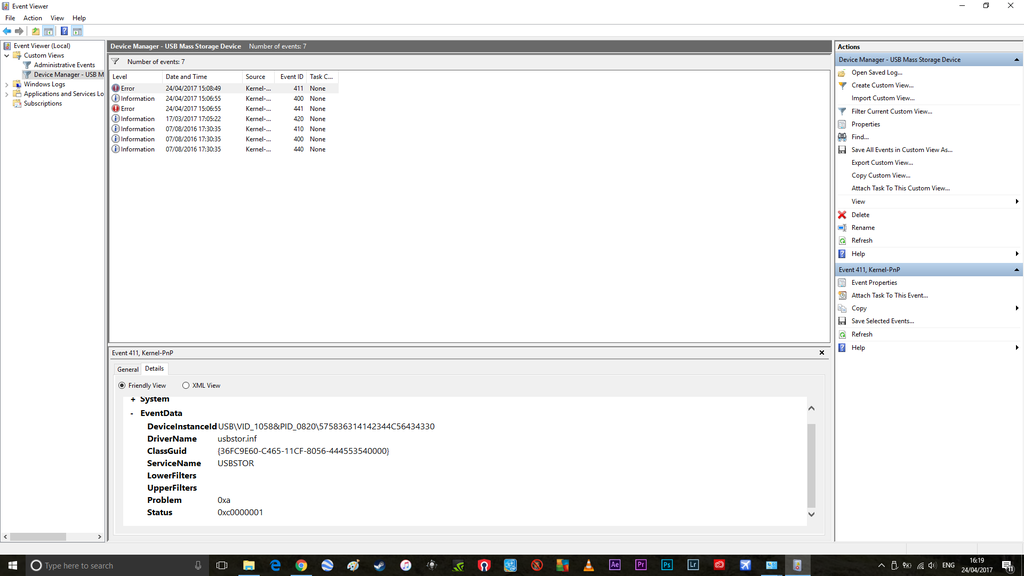 I do not recall taking the action to delete the device myself. So I'm unsure what that refers to. All other codes and errors are unknown to me.
Any ideas?